Exosome Research Market Generate a Valuation of US$ 1,158.04 Million by 2031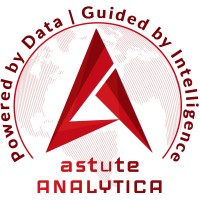 CHICAGO, UNITED STATES, May 25, 2023 /EINPresswire.com/ -- According to Astute Analytica's analysis of the global exosome research market is rapidly growing and beneficial for both university and commercial researchers. Global exosome research market value was US$ 174.94 million in 2022 and is forecast to record a revenue of US$ 1,158.04 Million by 2031 at a CAGR of 24.4% over the forecast period of 2023 to 2031.
Request Sample Report @ https://www.astuteanalytica.com/request-sample/exosome-research-market
According to Astute Analytica's study of the global exosome research market, the market is still attracting much attention from academic and industrial researchers. Exosome research spending has grown significantly globally over the past few years, but there is still a lot of room for expansion as new applications are researched and created.
During the predicted years, technological developments in exosome isolation and analytical techniques are expected to accelerate market growth. For instance, Cell Guidance Systems unveiled its Instant Exosomes and LipoQ assay kits in November 2022. LipoQ is a lipid quantification assay for research purposes, and the Instant Exosomes are freeze-dried. Such improvements are anticipated to increase the use of exosomes for research and spur industrial expansion.
Businesses in the pharmaceutical, biopharmaceutical, and medical device sectors have boosted their financial commitments to the development of new medications. These companies work to provide high-quality, cutting-edge drugs and medical equipment in order to meet the needs of patients. In terms of significant R&D expenditure as a percentage of revenue, Novartis leads the top players in the market (18.5%), followed by Vertex Pharmaceuticals (40.3%) and Eli Lilly (24.8%).
The rising technological advancements and partnerships in the market are also driving market growth. For instance, a collaboration between RoosterBio and AGC Biologics Advances Cell and Exosome Treatments.
In Aug 2022, AGC Biologics, a well-known Contract Development and Manufacturing Organization (CDMO) in the exosome research market, announced a collaboration with RoosterBio Inc. RoosterBio's specialties include advanced media, bioprocess development services, and human mesenchymal stem/stromal cells (hMSCs).
They intend to create a comprehensive solution for the development and manufacturing of hMSC and exosome therapeutics by combining the highly regarded cell and media products and process development services of RoosterBio with the extensive manufacturing capabilities of AGC Biologics for cell and gene therapies.
Because this arrangement represents a significant commercial accomplishment, we can expect to see additional partnerships and developments of a similar nature in the future.
Kits and Reagents Held a Revenue Share of 55.3%
In 2022, the kits and reagents segment dominated the exosome research market with a revenue share of 55.3%. In order to increase the applications of exosomes, important players are releasing cutting-edge kits and reagents. For instance, in May 2022, Clara Biotech introduced its ExoRelease starter kit for the extraction and purification of exosomes. Exosome-based treatments and diagnostic applications can be explored and improved with the use of such technologically innovative items. Therefore, it is likely that these innovations will fuel category expansion in the years to come.
Academic & Research Institutes are the Main End-Users of Exosome Research
In 2022, the academic & research institutes segment maintained a share of 48.7% of the global exosome research market. Academic institutions globally have substantially benefited from exosome research and provided valuable knowledge through innumerable publications and assessments. Because of the visualization analysis of these studies conducted by several academic institutes globally, exosome research has improved.
Exosome Research Recognized as a Viable Therapeutic Approach for Cancer Treatment
In 2022, the cancer segment acquired a significant share of 61.8% of the global exosome research market. Given their major contribution to the development of cancer, exosomes have come to recognize as a viable therapeutic approach. Exosomes are effective therapeutic delivery vehicles for tiny chemicals, proteins, and RNAs to cancer cells. Exosome-based research projects for prostate and colorectal cancer have advanced quickly in recent years and are likely to keep expanding over the coming years.
Browse Detailed Summary of Research Report: https://www.astuteanalytica.com/industry-report/exosome-research-market
Biomarkers Held a Revenue Share of 49.4%
In 2022, the biomarkers segment dominated the global exosome research market with a share of 49.4%. Biomarkers are essential in many areas of exosome research, such as illness diagnostics, medication development, prognosis prediction, treatment monitoring, tumor microenvironment studies, and others. Therefore, due to their potential applicability across so many various areas of healthcare, biomarker-based solutions are among the most sought-after offers within this sector. In fact, according to recent projections, biomarkers account for almost 49% of the total income made in this market, making them a key driver both today and in the future.
North America to Attain a Revenue Share of 55.7% by 2031
In 2022, North America obtained a revenue share of 53.1% of the exosome research market. In addition, the region is likely to witness a revenue share of 55.7% by 2031. The market's growth in North America is due to factors, including a large number of exosome research projects in developed countries like the United States and Canada.
Exosome research is growing with the renowned advanced life sciences and research capabilities in U.S. and Canada. In these countries, exosome research is receiving more government funding, which has advanced the subject and broadened the spectrum of sectors it is applied to. Due to the introduction of cutting-edge and unique technologies made possible by the high level of R&D spending, the North American exosome research market is growing.
Also, the market in North America is growing as a result of the presence of renowned healthcare systems and leading pharmaceutical and biotechnology companies. These companies are investing a lot of money in exosome research, which is promoting the growth of the market. Due to the growth of the life sciences market and the increasing demand for exosome research, North America will continue to be a global leader in the coming years.
Top 4 Players Generate 50% of the Market Revenue
There is little rivalry among the competitors in the global Exosome Research market. According to the cumulative ratio, the top four players account for around 50% of the overall market revenue, with AMS Biotechnology (Europe) Ltd. being the biggest contributor to the revenue of the worldwide exosome research market. Lonza and Thermo Fisher Scientific, Inc. are their main players.
Today, AMS Biotechnology (AMSBIO) is acknowledged as a pioneering business that accelerates discovery by offering state-of-the-art life science technology products and services for study and development in the healthcare, food, cosmetics, and energy sectors. Specialist antibodies, peptides, and recombinant proteins are all part of the AMSBIO product line. Additionally, the business can offer sophisticated solutions for researching cell motility, migration, invasion, and proliferation because of its extensive knowledge of extracellular matrices. For the sale of biological reagents, kits, chemicals, services, and accessories to research laboratories, AMSBIO received ISO 9001 registration.
Some of the leading competitors operating in the global exosome research market are:
AMS Biotechnology (Europe) Ltd.
Lonza
Novus Biologicals
NanoSomiX, Inc.
Bio-Techne Corporation
Miltenyi Biotec
Norgen Biotek Corp.
QIAGEN
NX PharmaGen
Thermo Fisher Scientific, Inc.
System Biosciences, LLC
Other prominent players
Segmentation Outline
The global exosome research market segmentation focuses on Product Type, Indication, Application, End-User, and Region.
By Product Type
Kits & Reagents
Antibodies
Isolation, Purification, Quantitation Kits & Reagents
Other Kits & Reagents
Instruments
Services
By Indication
Cancer
Lung Cancer
Breast Cancer
Prostate Cancer
Colorectal Cancer
Other Cancers
Non-Cancer
Neurodegenerative Diseases
Cardiovascular Diseases
Infectious Diseases
Others
By Application
Biomarkers
Vaccine Development
Drug delivery
Cosmetic Application
Tissue Regeneration
Other
By End-User
Academic & Research Institutes
Pharmaceutical & Biotechnology Companies
CDMO
Biopharma
Hospital & Clinical Testing Laboratories
By Region
North America
U.S.
Canada
Mexico
Europe
UK
Germany
France
Italy
Spain
Poland
Russia
Asia Pacific
China
Taiwan
India
Japan
Australia & New Zealand
ASEAN
Rest of Asia Pacific
Middle East & Africa (MEA)
UAE
Saudi Arabia
South Africa
Rest of MEA
South America
Brazil
Argentina
Rest of South America
Looking For Customization: https://www.astuteanalytica.com/ask-for-customization/exosome-research-market
About Astute Analytica
Astute Analytica is a global analytics and advisory company that has built a solid reputation in a short period, thanks to the tangible outcomes we have delivered to our clients. We pride ourselves in generating unparalleled, in-depth, and uncannily accurate estimates and projections for our very demanding clients spread across different verticals. We have a long list of satisfied and repeat clients from a wide spectrum including technology, healthcare, chemicals, semiconductors, FMCG, and many more. These happy customers come to us from all across the Globe. They are able to make well-calibrated decisions and leverage highly lucrative opportunities while surmounting the fierce challenges all because we analyze for them the complex business environment, segment-wise existing and emerging possibilities, technology formations, growth estimates, and even the strategic choices available. In short, a complete package. All this is possible because we have a highly qualified, competent, and experienced team of professionals comprising business analysts, economists, consultants, and technology experts. In our list of priorities, you-our patron-come at the top. You can be sure of best cost-effective, value-added package from us, should you decide to engage with us.

Aamir Beg
Astute Analytica
+1 888-429-6757
email us here
Visit us on social media:
Twitter
LinkedIn
Powered by

EIN Presswire does not exercise editorial control over third-party content provided, uploaded, published, or distributed by users of EIN Presswire. We are a distributor, not a publisher, of 3rd party content. Such content may contain the views, opinions, statements, offers, and other material of the respective users, suppliers, participants, or authors.
Submit your press release